Why Wizio is the best choice for store upselling
Growing revenue for your Shopify store by upselling relevant products to buyers.
Wizio is the best upsell app on the market, at affordable prices for ecommerce, helping you maximise Average Order Value (AOV) by giving your buyers cross-sell offers.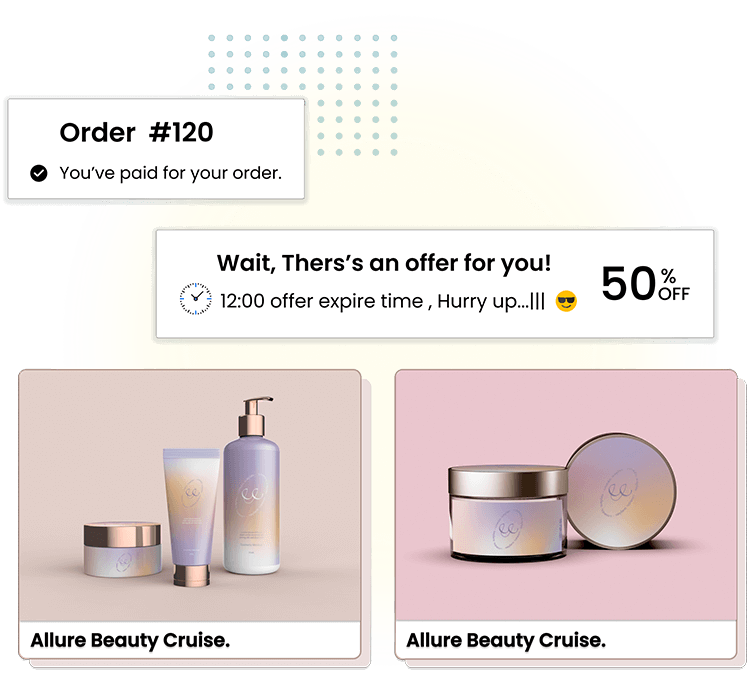 POST-PURCHASE UPSELL
Boost average order value by up to 30%, which means increased revenue
Post-purchase upsell grows your profits by as much as 30% and is also the best trick in average order value maximization.
The best benefits of upselling are increasing your revenue and fostering a relationship with your buyers.
GET STARTED
CREATE UNLIMITED OFFERS
Upsell your product selling to create unlimited offers for your customers
Customers are always excited to get something new so create multiple offers for your buyers when they shop in your store.
Simple psychology, offers to mean more sales and revenue. With the post-purchase app, you can create unlimited offers for your customers.
GET STARTED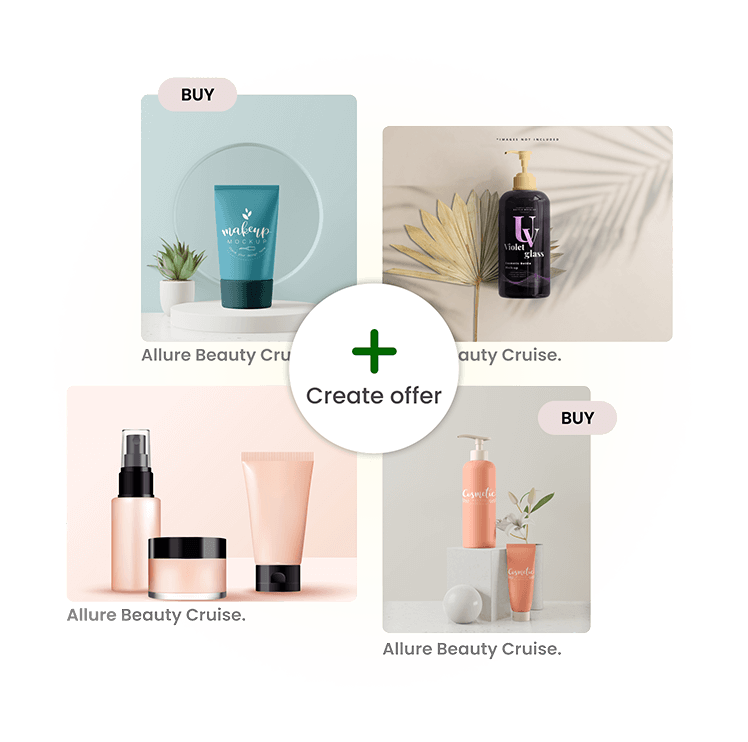 ELIGIBILITY RULES
Make relevant offers based on your intelligent criteria and eligibility rules
20+ eligibility rules on the product, collection, quantity, and cart value trigger to show the offer.
There are so many other criteria and eligibility rules you can apply and offer products which help to increase average order value (AOV).
GET STARTED
FEATURES FOR YOU
Discover 6 ways Wizio can skyrocket your sales
Our all in one bundle app for upselling & cross-selling to upraise your business revenue. Show customers exciting offers in attractive popups.
One-Click Post Purchase
Boost sales by promoting your product after post purchase. Customers can close the offer with a single click.
Easy To Customize
Allowing to customise colour & text in a seamless experience that attracts customers. Create your own offer to increase sales.
Create Unlimited Offers
Endless creation of upsell offers on Thank You page with BOGO & free gift offers. And fully control on upsell popups.
Manage Dashboard With Analytics
Track all your offers data & get all performance in one place in your store dashboard.
Real-time Support
Real-time customer support. Solve your problems fast with our experienced developers. Full solution platform to help your business.
No Extra Traffic
Doesn't need extra traffic to generate upsell & cross-sell products into effective traffic and conversation.
Client Reviews
Curious what Wizio experience is like? Hear it directly from our users.
Read All Reviews
we could say that it's quite effective for making post purchase offer, and support team is very responsive and helpful.
Wine Not HKG
Hong Kong SAR
I am using this app since a month & I must say it is very useful, wil definitely recommend it, support team is the best
SR Store
superb app. super fast support from the backend. must use application to boost prepaid sales with the offer you want to give.
www.zewar.co
Powerful & Simple All-in-one Upsell Platform
Give shoppers a flowless after-sell experience that will maximize engagement and revenue. They're quick to install and easy to use.
Wizio post-purchase upsell Shopify app with customizable texts and colors simply modify an existing offer and launch within minutes.
GET STARTED